Autumn Jobs In The Garden
As summer draws to an end, the long evenings of August should be mostly spend relaxing in your garden, reaping the benefits of all your hard work. There are just a few simple maintenance tasks that should be completed to keep things going nicely until the Winter.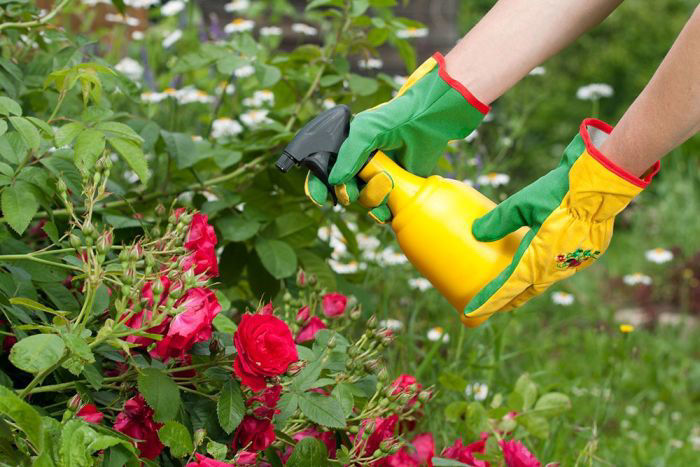 In September continue deadheading roses to encourage continuing blooms and keep colour in the garden late into the Autumn. Remove and dispose of darkened leaves to prevent spread of black spot fungus. Keep weeding (pull weeds by the root) – this will pay dividends in the coming spring. Continue to be on the lookout for pests, e.g. caterpillars, slugs and red spider mites. See pest and plant protection HERE
Cut back any dead stalks and branches, and support any which may be going limp by staking. Tidy up perennials and cut them back in October. Prune 2 year old lavender plants once flowers are dying taking 1/3 off the top of each plant. Leave newly planted lavender alone to establish itself. Cut back herbs to maintain flavour in the coming spring. As winds and rain pick up, you will need to stake more of your vegetables and other plants to keep them supported in an upright position. See stakes HERE
Regularly water fruit, vegetables, containers and baskets if the weather has been dry. Continue feeding and give a good soaking to containers. Once a week should be enough if there has been some rain.

Use a fork to loosen onion bulbs in the ground to prepare them for harvesting. It's autumn and the weather becoming cooler.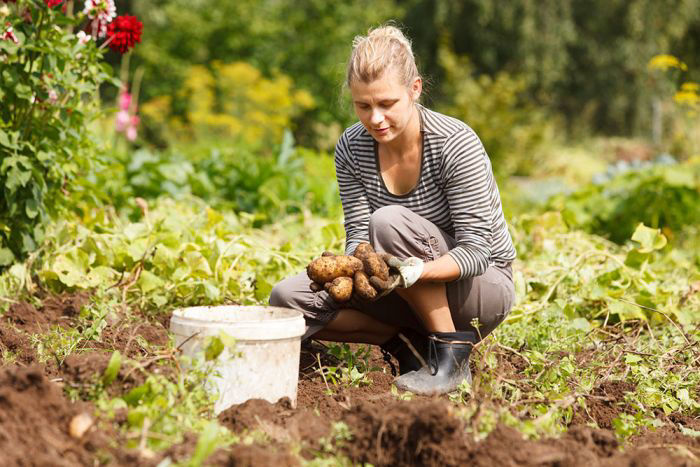 You can now harvest your onions. Check if your potatoes are ready to be harvested before the frost sets in. Make sure you wait until their foliage turns yellow, then cut and remove it. Leave the tubers for ten days before you lift them out of the ground with a shovel or fork. Let the harvested potatoes dry for a few hours before storing them in a dark spot.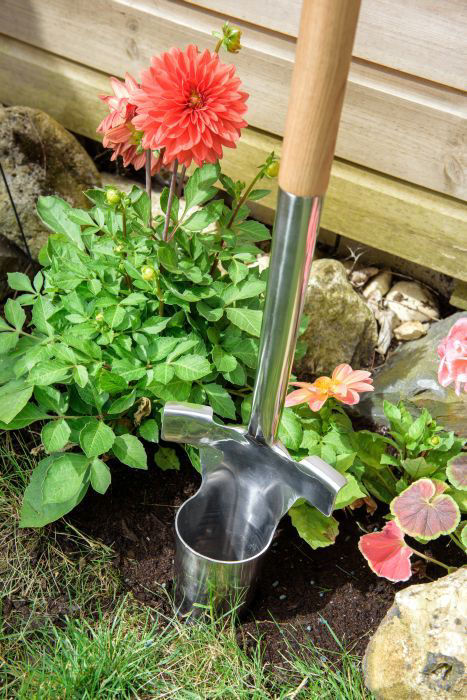 Now is the time to purchase and plant bulbs for spring, e.g. daffodils, tulips and crocuses. It is best to get them planted before the frost comes. – see our range HERE
September is the time to start sowing the vegetables that you can harvest in winter, next spring and summer. Following the warmer months, the soil will still be warm, so seeds will germinate quickly. So, over the next few weeks, start to sow leafy vegetables like spinach, spring cabbages, broad beans and peas. Now is also a great time to sow turnips, radishes, onions and garlic. See Seeds HERE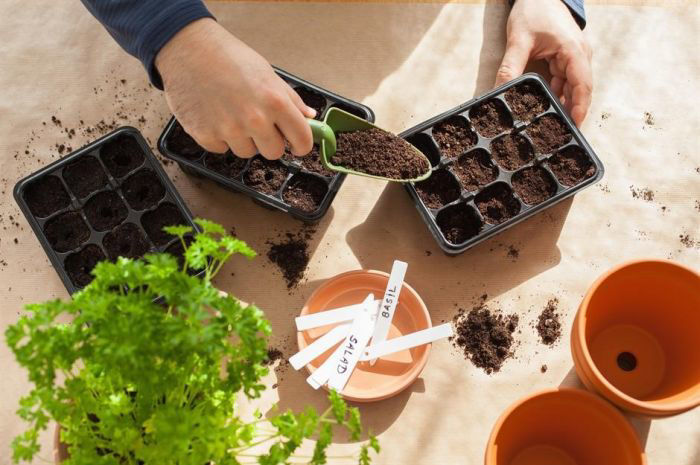 Frost-sensitive plants such as roses, blossoms and young shrubs should be covered with leaves, manure, undergrowth, twigs or mulch. Protect leafy plants from the frost and pests by covering them before winter sets in. There's a range of coverings to choose from depending on your needs, ranging from fleece to protect sensitive plants from the cold to bird netting to shield your berries from birds. Cold frames and raised bed are particularly effective at protecting plants, flowers and vegetables from the biting cold. Try to fill out any gaps in the frame with mulch, which will help insulate the shrubs and add a nutritious boost to make your plants stronger for the next season. Come into our stores in Carlow or Tullow, email us [email protected] or ask for advice on our Facebook or Instagram pages.
Prune plants while the weather is still mild. Cut shrubs to about a quarter of their original size and thin out the congested stems to improve air circulation. Berries and perennials will benefit particularly from a cutback. Lavender and rosemary don't handle pruning well late in Winter so now is the time to cut these back.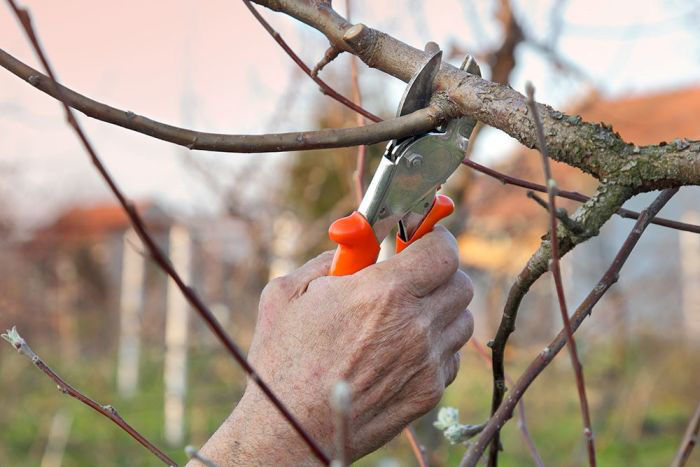 Does the Shed need a coat of weather resistant paint? See HERE
Rake away any moss or dead grass that has built up on your lawn – pick up some mosskiller if there's too much to remove by hand. Once you have finished raking, apply an autumn lawn feed to make the roots stay strong in the winter cold. Dead grass can be composted to use as fertiliser in the future. Lawn Feed and Moss killer HERE
If you are planning a new lawn, now is an excellent time to sow the seed. See Grass seed HERE
October can see the start of light frost spells. Disconnect hoses so the water doesn't freeze inside them if sudden frosts occur, causing them to split. Ensure that pressure washers are disconnected from water supplies and pumps are dry to prevent them cracking in the frost.
Lift carrots tender bulbs and store them before the frost. Parsnips however, are said to taste better if they're exposed to a frost.
In October you can continue to plant bulbs for spring.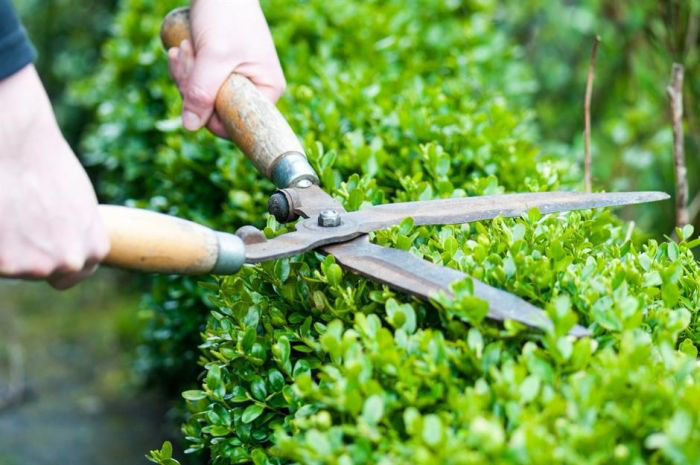 Cut hedges now that baby birds have fledged and are out of danger. See Petrol Hedge cutters HERE

Continue to rake fallen leaves off your grass and throw them in your compost heap/bin. This will help prevent moss growth on your lawn.

Scarify your lawn (create small holes with a lawn aerator of garden fork) to aid drainage.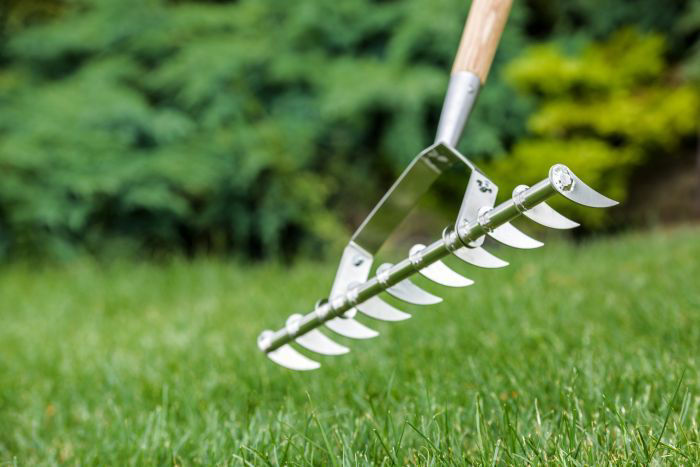 See Garden Rakes & Scarifying Tools HERE
The clocks have gone back, the evenings are shorter, and your workload in the garden is quieting down for winter. Time to pack up your garden furniture;- give it a clean to help protect it during its time in storage, using either a wax polish for metal furnishings or a wood preserver for non-durable woods like ash, pine and beech. Then either store furniture in the garage or shed, or invest in a weather-resistant cover to shield it from the rain and frost. See range HERE


In November continue to rake up fallen leaves to allow for drainage, prevent moss grown on your lawn, and to keep your garden looking tidy.

Tidy up and clean seed trays, planters, greenhouses and gardening tools, using a plant-friendly disinfectant where necessary, before storing them away for the winter.

Lift and store any remaining vegetables.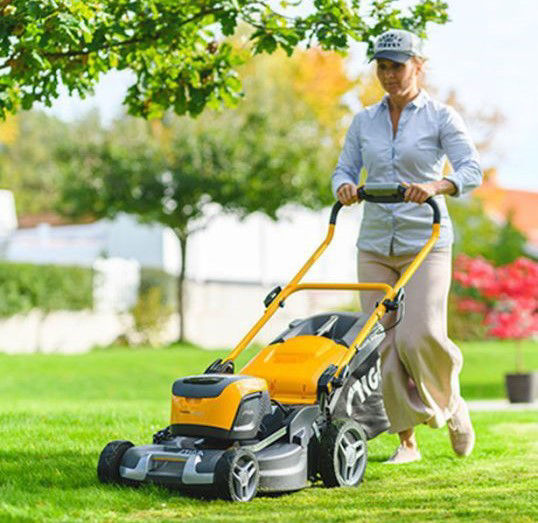 Mow the lawn for the last time this year, and clean grass off the lawnmower before putting it away in storage. Run the fuel tank dry to ensure there no stale petrol in fuel lines next spring. Have petrol equipment serviced (annually if possible) to get the maximum lifespan from it. Have any cutting blades sharpened on mowers, trimmers etc. Talk to the staff our Lawn and Garden Machinery store to make a service booking.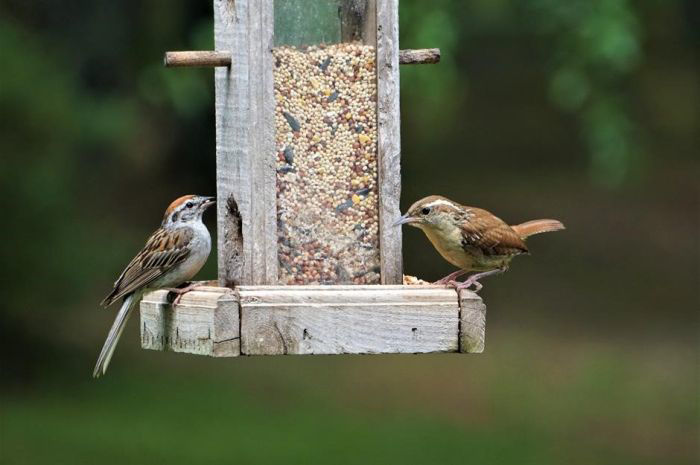 Think of the birds now it's winter, and provide suitable food in a feeder along with fresh water. See Birdcare section HERE
Note, this is the best month of the year to plant trees or hedges in Ireland. Growth is dormant, which is more suitable for planting, and the rainfall will assist the roots in settling.
There's very little that can be done in the garden in December due to rainfall and sub-zero temperatures. Enjoy the break from your gardening work!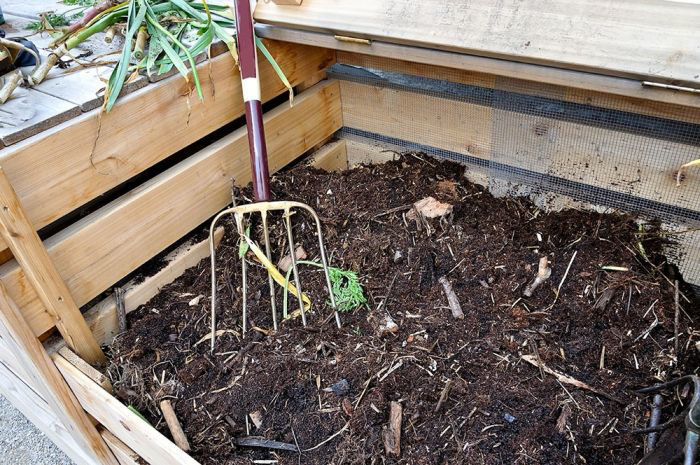 You can plant rhubarb now, as it does well in frost.

It is also a good time to spread manure and compost on beds, as the freezing and thawing water will help break it up and maximise the benefits.